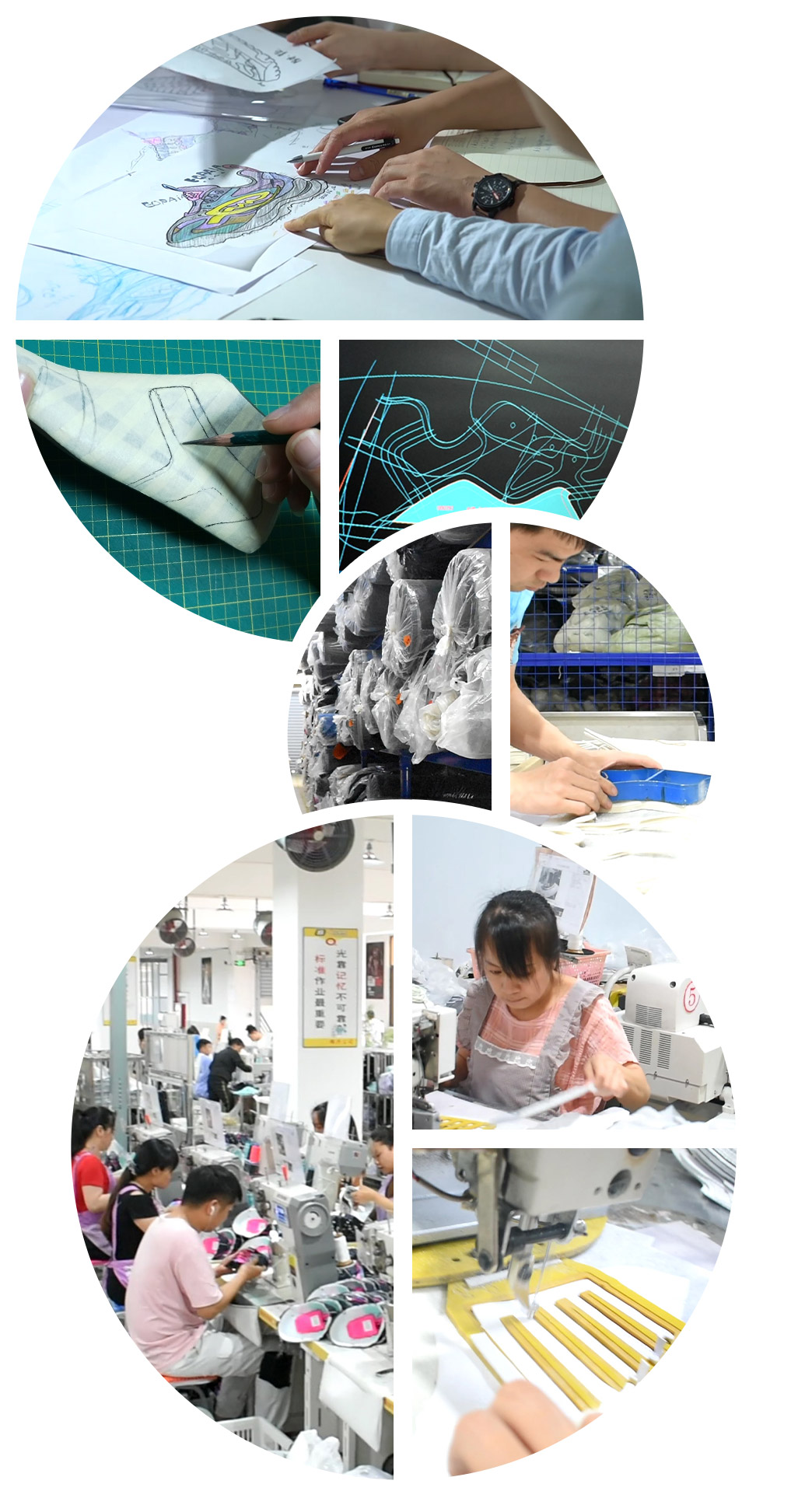 Exquisite technical team and advanced pattern-making facilities can realize the customer's ideas into shoe samples within the fastest time.
Material storage follows 5S rule requests, which not only improves the overall environment of the workshop, but also effectively improves work efficiency and ensures safety during the whole production.
Our company has two own factories in Jinjiang and Putian, three production lines, 300,000 pairs of production capacity per month, with computer stitching sewing machines, double-stitching sewing machines, high-platform stitching sewing machines and other kinds of equipments.
---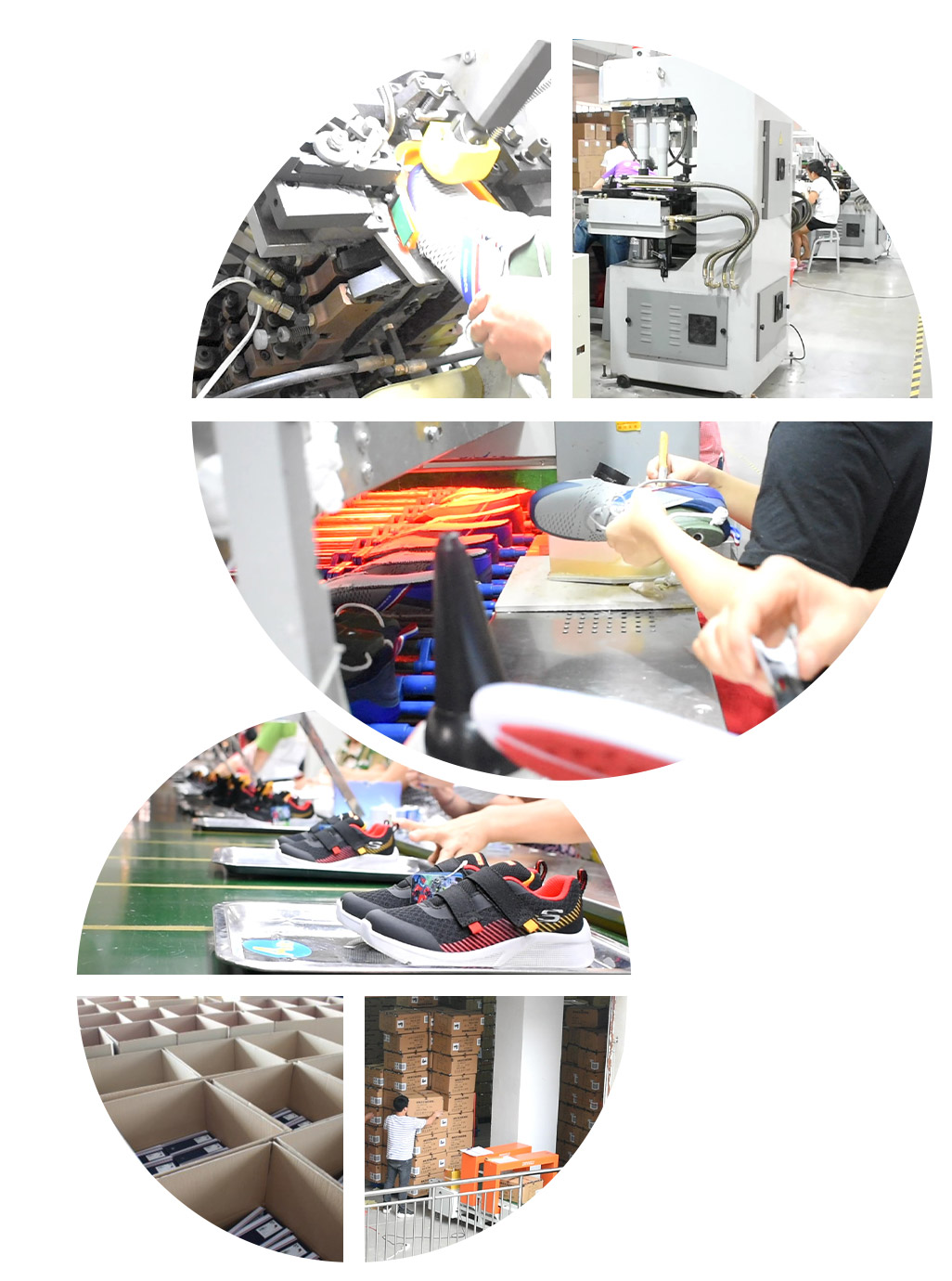 All kinds of testing machines during production, such as abrasion resistance testing, folding resistance testing, color fastness testing machine, steel toe pressure testing machine, etc., combined with our inspection flow: the inspection before production, during production, and after production, are the strong guarantee of qualified delivery of products.
Treat each pair of shoes professionally and rigorously, pack them into the box and carton, to win the future market approval.
Strict process control of incoming sample processing and recording of the whole process of production are conducive to the improvement of future review and summary and the realization of "one-stop purchase service" of our customers.