Product design under epidemic situation
——Innovation and protection
Products awarded with CF Prize at the 127th Canton Fair in 2020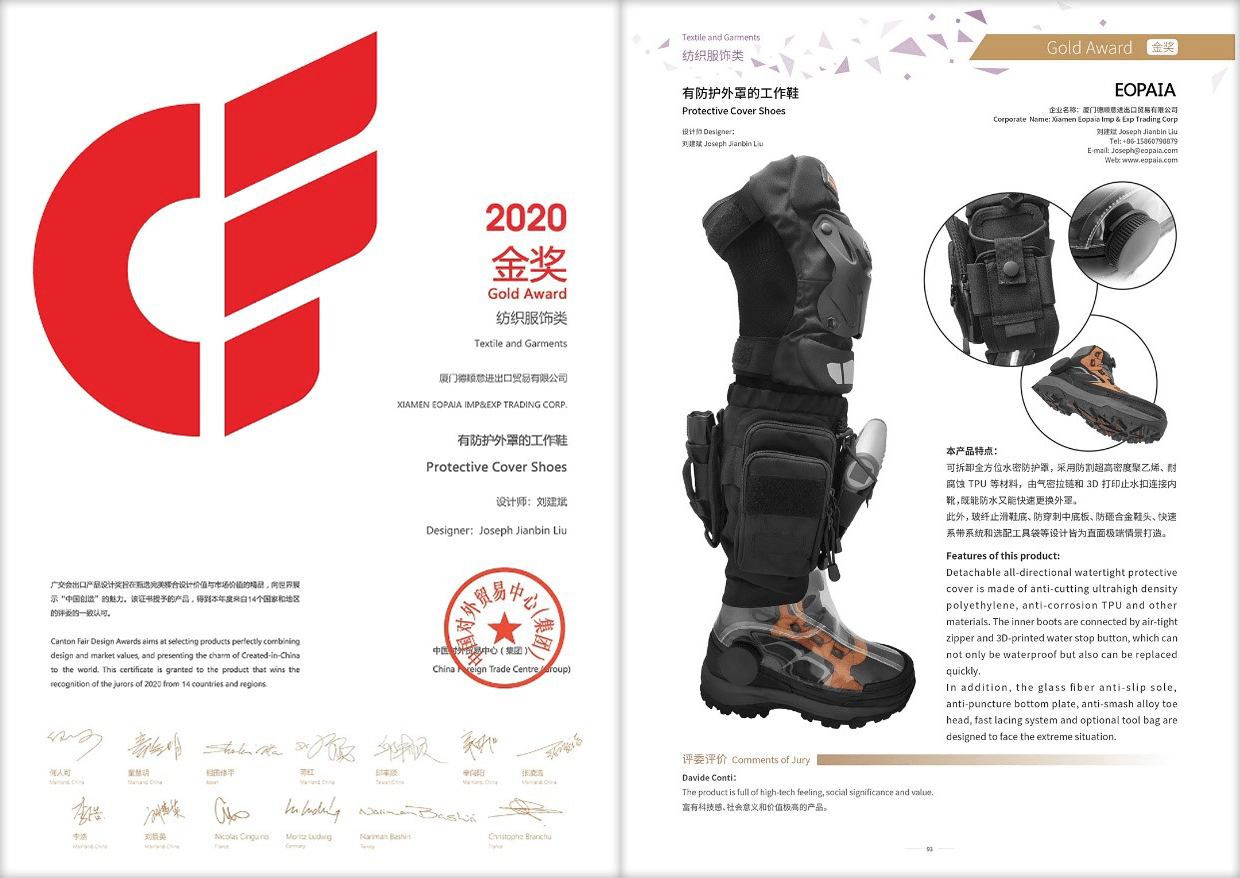 Product under the epidemic situation: When facing all kinds of problems brought by the pandemic, designers come up with more ideas and solutions with design thinking. Not only for the current situation, but also for future possible public health challenges. The design team launched the protective footwear product, the Forwardman in 2020, and won the CF Design Competition's gold award of the 127th China Trade Fair.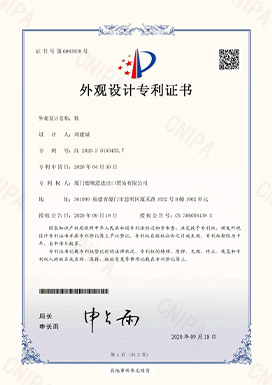 Eopaia attaches great importance to the protection of intellectual property. Innovation needs patent protection as a supporter.
---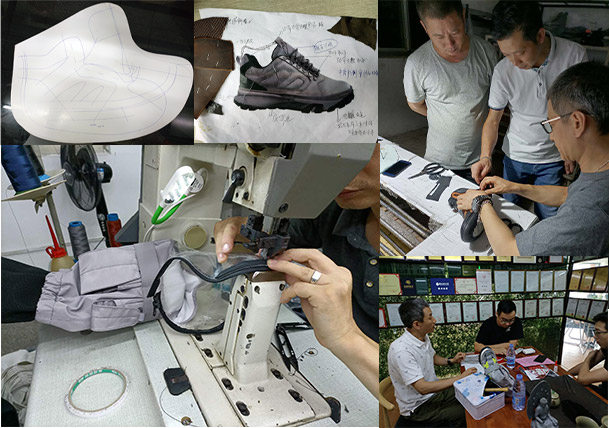 Innovative thinking runs through our daily work. When designing and making the Forwardman protective shoes, our team members all encountered unprecedented difficulties from material selection, production technique, and outsole design, as well as achieving the airtightness. However, the design team members overcome all of them and make the product alive.
---
A wholehearted engagement in the innovation and design process is the foundation of a successful product.
---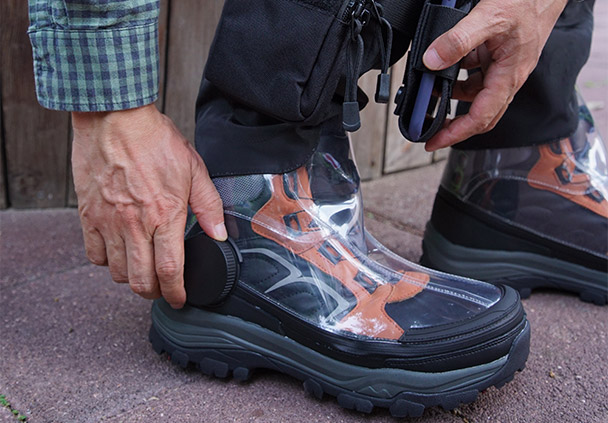 The design of protective shoes incorporates the current popular trends. visual upper materials, so the product has a light appearance but keeps its functionality at the same time.
---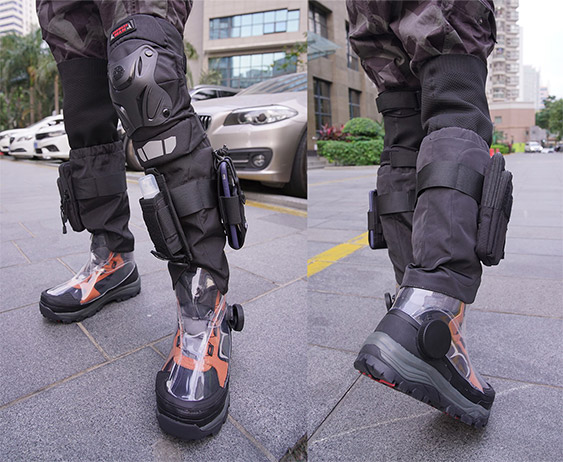 The Forwardman protective shoes provide necessary foot protection for the rescue personnel under the epidemic situation. The design of the protective cover reduces the invasion of the outside air and pollutants; the knee protection keeps the knee from collision injuries. The extra equipment pocket is the highlight of this product. It offers easy portability of small equipment.